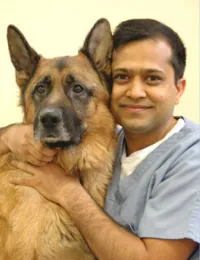 DR. SHIKHER SINGLA
Veterinarian
Dr. Shikher Singla is a general practitioner and co-owner of PetCura Animal Hospital.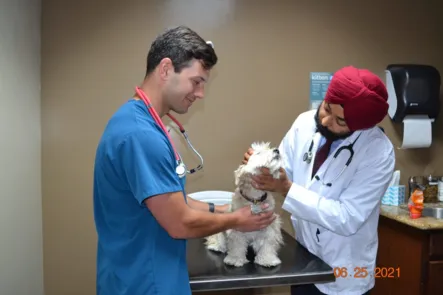 DR. GURSANGTAPAL SINGH
Veterinarian
Dr. Gursangtapal Singh, DVM, completed his Bachelor of Veterinary Sciences professional degree from Punjab Agricultural University in India and has been practicing for over 15 years. He has worked with both large and small animals. Small animal medicine and surgery particularly interest him. He worked in Illinois before moving to California in 2021 with his family. Dr. Singh loves to spend quality time with his wife, son, and daughter. His hobbies include music and reading.
DR. MUNIR
Veterinarian
Dr. Fahad Munir, DVM, is a passionate small animal practitioner with special interests in emergency, critical care, surgery, and dentistry.
He graduated in veterinary sciences in the year 2002. He worked in different positions in veterinary hospitals before completing his clinical year at Lousiana State University in 2020, after which he started working as an Associate Veterinarian in Canada. Dr. Munir moved to the USA in 2022 to join PetCura Animal Hospital as Associate Veterinarian. He likes to swim and spend time with his cat during his free time.