We offer a variety of vaccines that are used to prevent parasites including worms, as well as bacterial and viral infections. If your pet is outdoors often or among other pets, they are more likely to contract diseases and infections. We want to keep your furry friend safe which is why PetCura Animal Hospital provides vaccines at our veterinary clinic in Livermore.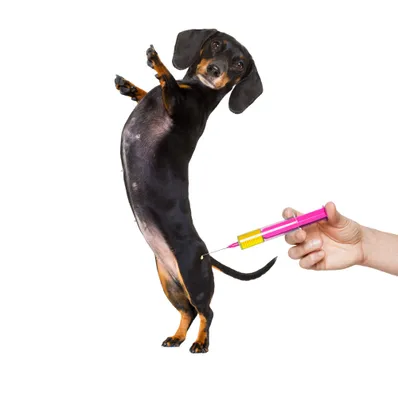 When to Vaccinate Your Pets
We recommend bringing your kittens and puppies in for a vaccine scheduled every two to four weeks. Our veterinarian will be able to narrow down that timeframe based on an examination of your pet. After your pet has matured, typically they will need vaccines during their annual checkups. However, certain living environments or health conditions may require your pet to receive some vaccines that are specific to their breed. It is always a good idea to check with us to make sure you are providing the right vaccinations on schedule to keep your pet as healthy as possible.
Why It's Important to Vaccinate Later in Life
While we commonly think about vaccinating dogs and cats when they are young, the truth is pets need vaccinations for life. All throughout their ages, your pet will need some type of booster shot or vaccine. It is a good idea to bring your pet to the same veterinary clinic for vaccinations. By scheduling your pet's annual wellness exam to include vaccines, you are able to handle everything in one visit saving you time and money.
We will also provide you with a record and a vaccine history to help you ensure that you provide your pets with the right vaccines in the future. In addition, our office will contact you to request updated boosters and vaccines when need be if you choose to become a part of our vet family.
Vaccines We Offer
Here at PetCura Animal Hospital, we have a wide selection of vaccines to cover all of your pet's healthcare needs. This includes vaccines for both dogs and cats. For dogs, we have vaccines for rabies, distemper, Lyme disease, influenza, parvovirus, bordetella, and the rattlesnake vaccine. For cats, we have rabies, feline leukemia, panleukemia, pure vax rabies, and leptospirosis vaccines, as well as the feline rhinotracheitis vaccine. If you have questions about certain types of vaccinations, such as whether we have oral options or only shots, then please give us a call. We can answer any questions you might have about the vaccines or just pet care in general.
Choose a Veterinary Clinic in Livermore
To get started with vaccines for your pet in Livermore, choose PetCura Animal Hospital. Our veterinary clinic is a comprehensive animal hospital providing everything needed for pet health care. Contact our office by calling 925-292-5153 to set up an appointment today. We even offer a free first visit for all new patients. We look forward to meeting you and your furry friends for all of their pet health needs.